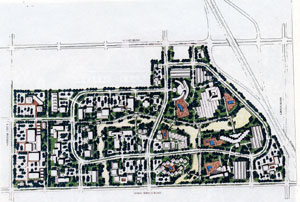 A 210 acre commercial park in Henderson, Nevada, southeast of Las Vegas on the highway to Boulder Dam. The project is a mixed use of community retail, offices and hotels. An office/research and development park occupies the central portion of the property. A restaurant row, tennis club and health spa are located adjacent to the main north-south road and serve the offices as well as the hotels. Community-oriented commercial facilities are at the western end of the development.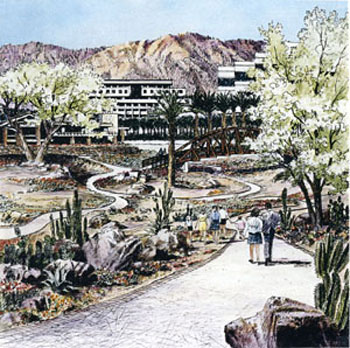 View of the pedestrian spine through the office complex. The different land uses are connected by a pedestrian corridor, created by enhancing and landscaping the drainage channel that runs through the site.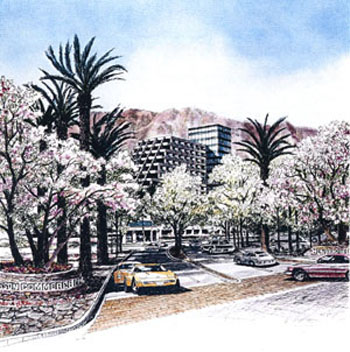 Entrance gateway to the project. Visible from the highway on the eastern end of the project are 5 hotels, casino and conference complexes to courtyard facilities. Recreation and tennis center are adjacent to the hotels.