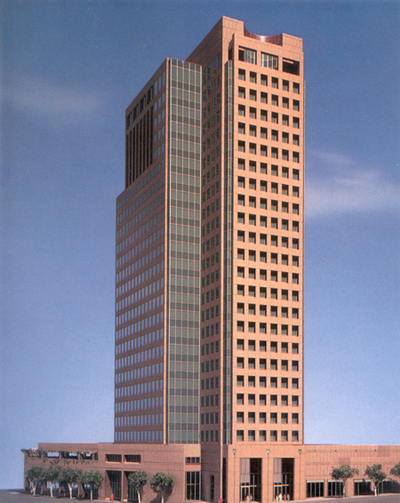 A 300,000 square foot office tower in West Los Angeles, California. The project entailed over 20 iterations of development and leasing period cash-flow analyses for a 300,000 square foot office tower located on Wilshire Blvd. in West Los Angeles, California. Each iteration required a new combination of cost/revenue assumptions.
The final iteration considered pressures from the City of Los Angeles for traffic mitigation and from homeowner groups opposed to the height of the building. The concluding analysis became the basis for the construction loan agreement and project monitoring during construction which was completed in 1983.
Ghaffari Associates provided Indivest Inc. with consulting services which included monitoring the projectís cash flows during construction and full operation, developing yearly budgets, and coordinating tenant improvements in the office and retail areas.
Subsequently, Ghaffari Associates provided coordination on behalf of Indivest for ongoing tenant improvements throughout the building.