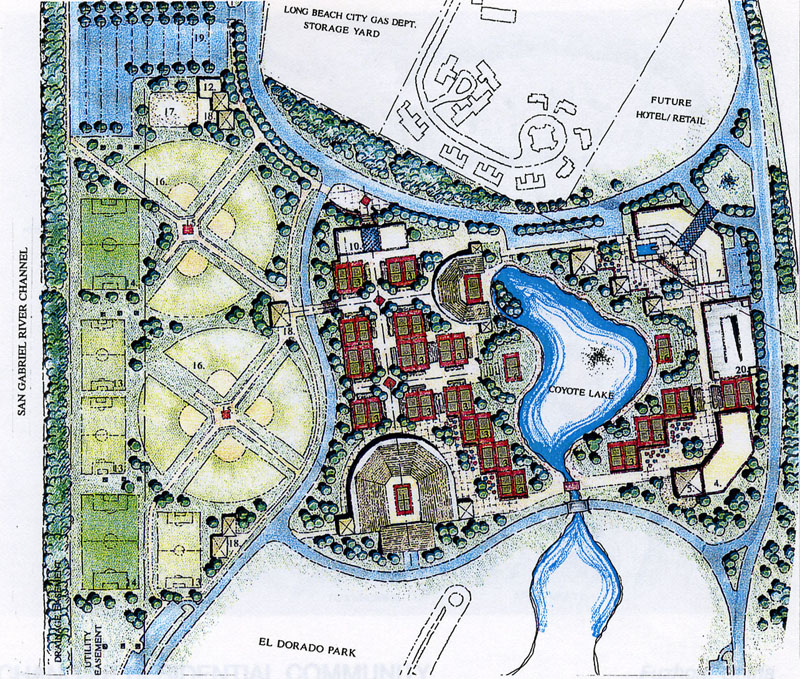 Ghaffari Associates was retained as the coordinating planner chartered with assembling a team of experts to plan and implement development of a major West Coast competitive tennis facility on behalf of a sport organization CEO. The selected team included planners, architects, economics and management consultants.
Ghaffari Associates' services included management oversight and consultation on site selection, feasibility analysis, facility programming, master planning and general project scheduling and management. The Tennis Center consisted of three stadium courts, 34 practice and play courts, hotels and shops. The project also included development of basketball and soccer fields for the use of local youth and amateur leagues.
Studies leading to development of the master plan and its presentation to the City included site selection, master planning, architectural studies, management concepts and financial projections.